Facebook Graph Search Great Marketing for Writers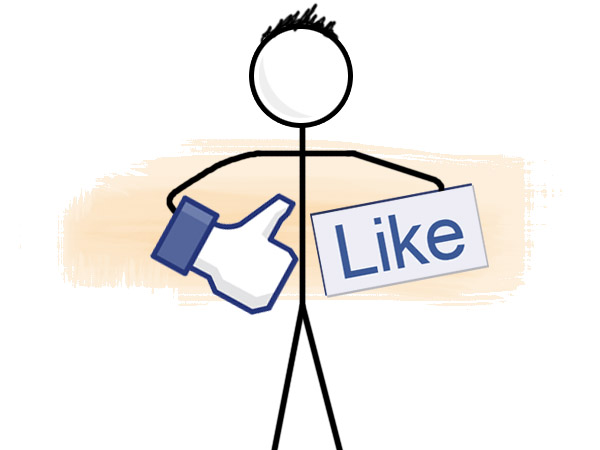 Any author who is published on Amazon has learned that the all powerful, all known secret of tagging and agreed tags to get your book up in ranking keeps disappearing... then reappearing.
Hell if I know? I haven't talked to Amazon. And frankly my mind doesn't sit around whining about what I can't control. I have looked at what has stayed and what's to come.
You should be asking, "Why do I care if Facebook Likes are still on my book page on Amazon?"
Good question. And I have an answer. In fact I'm in the middle of an experiment and I'll share my ideas and findings with you over the next few weeks.
You need to understand that the new Facebook Graph Search is powered by Likes and keywords. Just like tags and reviews power Amazon's search algorithm.
Where the Graph Search pulls it's information is from your tribe! Your friends! Your Peeps Yo!
Say you go to the Google search app on your phone or PC and you search for "paranormal romance author." Google will give the same answer based off SEO manipulation from the use of keywords in sites and blogs EVERYWHERE on the internet.
Now say you search for "paranormal romance author" within the new Facebook Graph Search. The Graph Search will use keywords and likes from within your friends on Facebook. The algarhythum will calculate from within your tribe the Likes they have hit on pages, on AMAZON, on websites, and then those pages keywords to help compile a list to choose from of the top paranormal romance authors suggested by YOUR peeps!
This has the potential to be AMAZING!
But there is a lot to test and digest. This is just my first post.
If you want to hear more make sure you follow the blog. If you want to get posts sent directly to your email sign up below.
And you can also get blog posts sent directly to your phone by texting briclark to 90210.
Stay tuned for the next installment where you can leverage Facebook to get your books to stand out beyond an author page and profile.